Dance of the Russian Sailors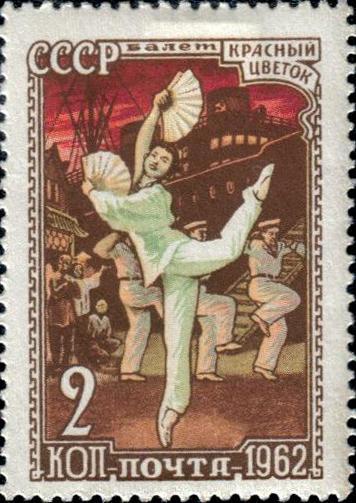 The Red Poppy or sometimes The Red Flower is a ballet in three acts and eight tableaux with an apotheosis, with a score written by Reinhold Glière and libretto by Mikhail Kurilko. This ballet was created in 1927 as the first Soviet ballet with a modern revolutionary theme. Possibly the most famous dance from this ballet is the Sailors Dance, sometimes referred to as the "Russian Sailors Dance" (although it is described as "Dance of the Sailors from the Soviet Ship" in the score and libretto).
The dance is also known as Yablochko (literally, "little apple"), a Russian folk song of chastushka style and dance.
source: Wikipedia